| | |
| --- | --- |
| Systems and parts can be purchased by giving me a call so I can help you with the best options for your project. | |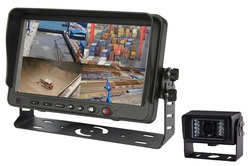 7" TFT Digital LCD Quad Color Monitor System $450.00
PART NUMBER: WE-SYS-7Q TFT Digital LCD Quad Color System, This system allows you to hook up and view 4 cameras on the screen at the same time. Includes - 7" monitor, comes standard with P# WE-CAM-8073VR camera and can be swopped out with one of your choice, Includes one each 5 & 15 meter cable, power cable, mounts, knobs, sun shield. Can install up to 4 cameras. Single View, Split View, Tri View, Quad image, 8 different view modes. Each camera can be fully displayed when it is triggered.
---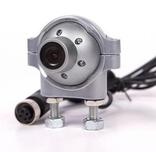 Adjustable Color Camera 644 $125.00
PART NUMBER: WE-CAM-644 Adjustable side mount camera can be mounted in tight places and camera can be adjusted easily to point in desired viewing area.
---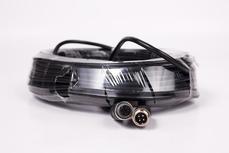 Part Number Description
WE-CBL-3M
3 Meter Camera Cable $19.00
WE-CBL-5M
5 Meter Camera Cable $20.00
WE-CBL-10M
10 Meter Camera Cable $22.00
WE-CBL-15M
15 Meter Camera Cable $24.00
WE-CBL-20M
20 Meter Camera Cable $26.00
---